After a wonderful extended trip that included visiting Venice and Verona, I met with my friend, Beth to design and create this inspired special occasion set. It is made of pure silk and taffeta with velvet and pink tulle trims. Perfect for any time of year, a timeless design and the most beautiful fabrics found anywhere...

I am calling it
Postcards from Verona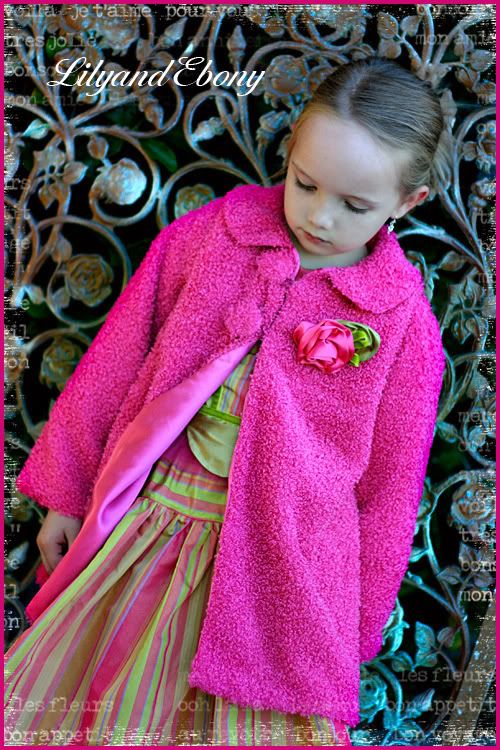 I made a very wonderful matching
hot pink poodle fur coat
to go with it...